Stafford's World - Show History
Stafford's World launched at the end of May 2006 and we are now over 10 years old.
Thinking back, I'm not really sure how it all came about! After nearly 10 years of
broadcasting shows across Europe on satellite, firstly via EKR and then from Radio
Caroline, I just thought it might be a good idea to try to get the show heard in a few other
parts of the world. For those that have never heard the show, here's a bit of general
background information.
Let's start with the answers to some questions.
What is "Stafford's World"?
"Stafford's World" is a syndicated radio programme which launched at the end of May
2006. The show currently broadcasts via local transmitters in the USA, Germany, New
Zealand, Indonesia, Spain, the UK, France and Italy, along with pan-European satellite
coverage and worldwide internet coverage.
The show is presented by Mark Stafford and is an extension of the very popular
specialist shows which have been broadcast (via Satellite) throughout Europe since
1997, firstly on European Klassik Rock then, from 1999 to the present day, on Radio
Caroline.
Musically it is an A.O.R. based show covering the spectrum of adult rock and quality
pop/rock. A key features of the show is "The Rock Flashback" this a 90 minute
segment of the show, which focuses on a particular month in years gone by. From
this particular month, The Top 10 Rock Singles in America, The Top 10 Rock Albums
in Britain and the Top 10 Rock Singles in Britain are featured along with news and
headlines from the month in question.
However, the show is certainly not just about "nostalgia", it features a high
proportion of new music from both established artists and new talent.
What audience sector is "Stafford's World aimed at?
The target audience is the 35-65 age-range.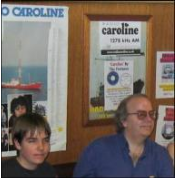 "The Rock Flashback" section will particularly appeal to the older element of this age spectrum as it's features primarily focus on
the music of the period from 1966 to 1983.
The new music element of the show will appeal right across the age range with older listeners hearing new music from familiar
artists such as Eric Clapton Bruce Springsteen, Neil Young and Mark Knopfler while younger listeners will relate to new music from
artists such as Train, The Magic Numbers, The Wallflowers, The Goo Goo Dolls and Feeder. However, the musical aim of the
programme is to prove that new modern rock music from 2006 can happily co-exist alongside the great music of the past four
decades. The past 13 years have proved that you can mix The Beatles with Incubus and Creedence Clearwater Revival with
Placebo!
Rolling Stones - Paint It Black
Inspiral Carpets
- This Is How It Feels
Train - Hey, Soul Sister
Mr. Mister
- Broken Wings
Jimi Hendrix - Purple Haze
U2 - I'll Go Crazy If I Don't Go Crazy Tonight
Jackson Browne - Lawyers in Love
Weezer - (If You're Wondering if I Want You To) I Want You To
Jags - Back of My Hand
Joe Walsh - Lifes Been Good
NeedtoBreathe - Something Beautiful
Lovin' Spoonful - Summer In The City
Muse
- Feeling Good
Mark Knopfler - Hard Shoulder
Merseys - Sorrow
Tom Petty & the Heartbreakers - Learning to Fly
Here's an example of a couple of hours from the playlist of a recent show
ROCK FLASHBACK NOVEMBER 1973
Who
-
Love, Reign O'er Me
Hollies -
The Day That Curly Billy Shot Down..
Loggins & Messina -
My Music
Ringo Starr -
Photograph
Jim Croce -
I Got a Name
Rolling Stones -
Angie
Chicago -
Just You 'N'Me
Art Garfunkal -
All I Know
Elton John -
Goodbye Yellow Brick Road
Todd Rundgren -
Hello It's Me
Led Zeppelin -
D'Yer Maker
Seals & Crofts -
We May Never Pass This Way Again
Bob Dylan -
Knocking On Heaven's Door
David Bowie -
I Can't Explain
Bryan Ferry -
Don't Worry Baby
Status Quo -
Roll Over Lay Down
Rolling Stones -
Doo Doo Heartbreaker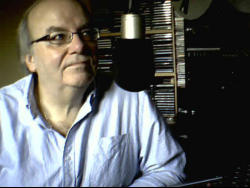 Radio Caroline RSL Tilbury 1999 in the
Ross Revenge Mess Room with my son
Anthony